Fabulous Finds at Marshall's
Marshall's is one of my favorite places to go shopping. If you actually take the time to look, you can find so much! I originally went in to get a new night stand for my new turntable because my other one was too small. I was putting my turntable on the ground because there was no where else to put it. So, I go to Marshall's and look around and find this table that is REALLY cute, but it was a little bit more than what I had originally wanted to spend on it. I went to the back to check out the tables that I originally wanted to get and found a table that had a pattern on the top, but I wasn't sure if I wanted to get it. I had my mom get the table I had seen at the beginning to put side by side so I can see which one I liked better. I ended up liking the table I had seen in the beginning, so I decided to get it.
My mom came to get some pans, so she was looking at them and I left my nightstand with her while she looked. I walked around because I wanted to see if they had any wire baskets that I could use. I ended up finding a couple of baskets that I really liked and ended up buying them as well. [I don't think I can ever leave Marshall's empty handed or with just one thing]
We went up to the cash register to pay for our purchases and I gave my cashier my two baskets first. As she was checking those out, I pulled out my nightstand from the cart and I hear these two ladies start talking about my nightstand. I looked over and they were two elderly ladies. Here's how it all went down:
Elderly lady #1: [gasp] That's your table! She's getting it! Elderly lady #2: [gasp] MY TABLEEE!! Oh no, not my table! I really wanted it! Me: I'm so sorry. EL #1: You should have brought your measurements! EL #2: My table, my table! Me: I'm so, so sorry.
This continued on for a few minutes and finally my cashier was ready for my table and she whispered to me: First come, first serve! I told her: Exactly!
The lady that originally wanted the table said that it was okay that I got it and it was her fault for not originally grabbing it. I felt bad, but at place's like Marshall's, you have to grab what you want when you see it - otherwise it's not going to be there when you go back. I have learned this lesson a few times from going there and waiting to buy something. You can never find it! I still feel a bit bad, but if she were in my position, she wouldn't have handed the table over either.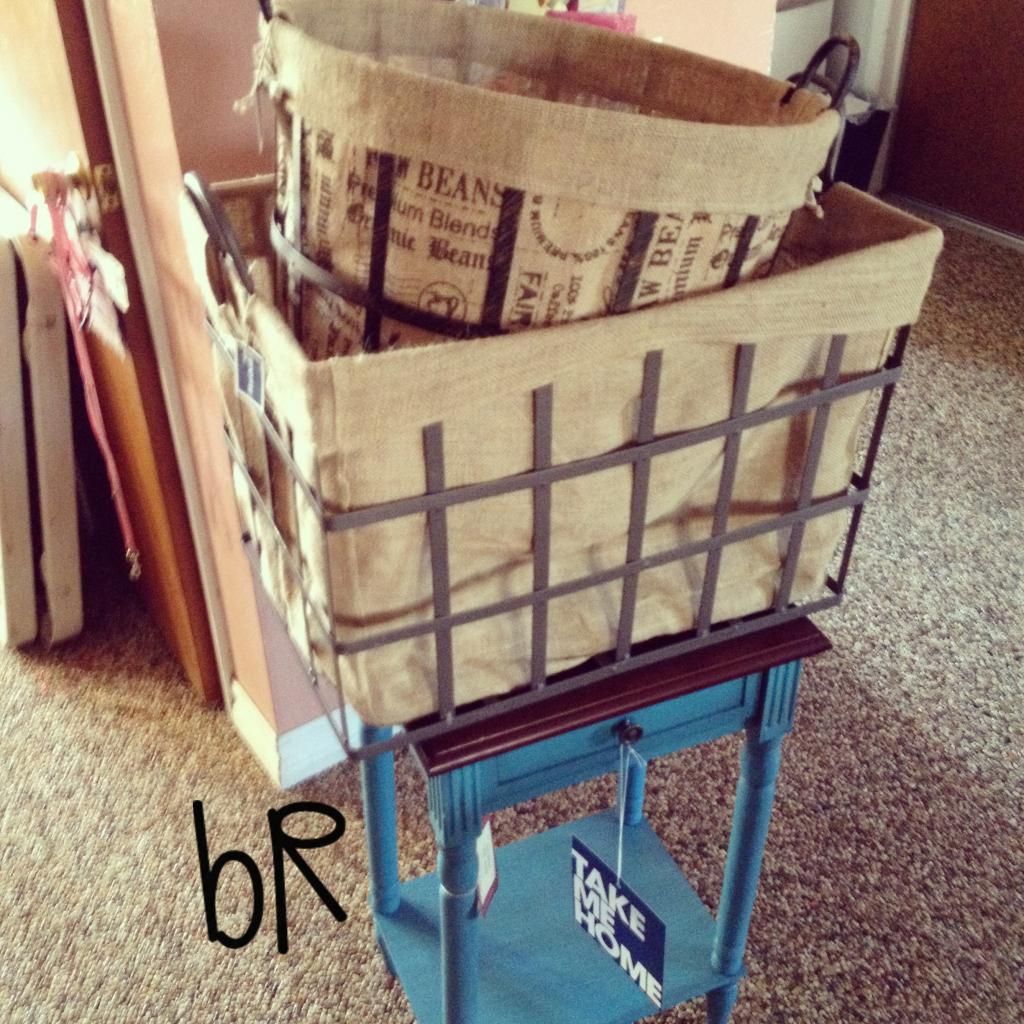 So, now, I have the table and it looks fantastic in my room. My turntable fits on it perfectly and fits the decor quite well.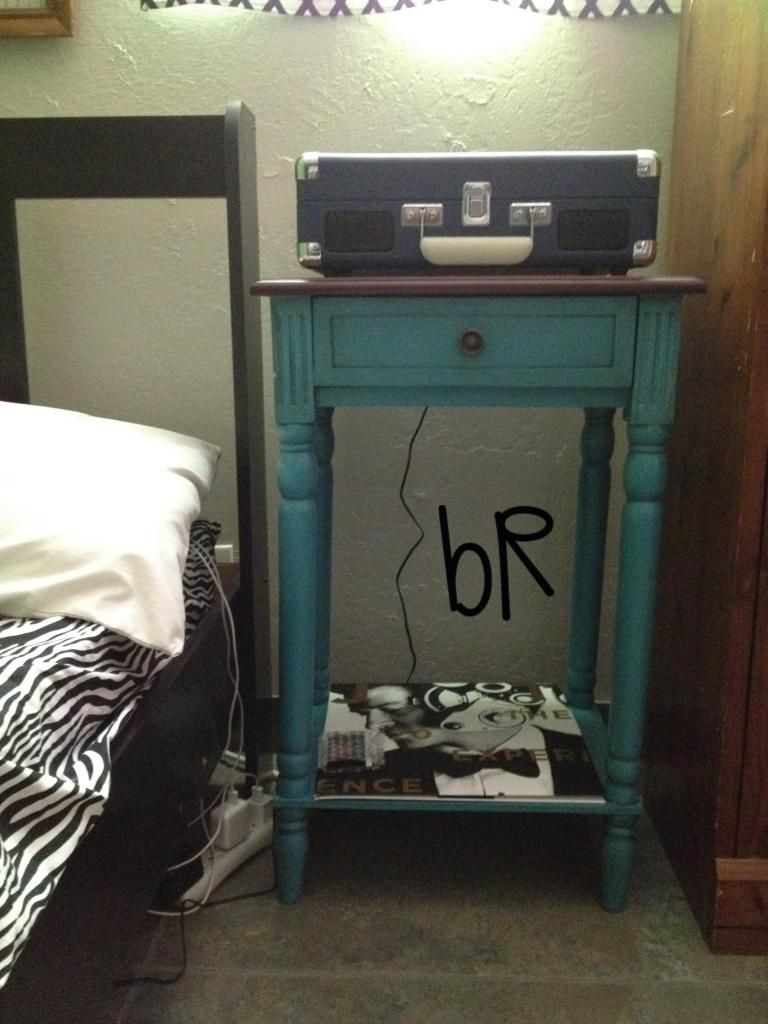 My two baskets were also put into good use. One is being used for my excess boots and shoes that don't fit into my shoe cubby.
My other basket holds all my throw blankets that I have.
And now my organization is complete - for now! :]
bririnehart