I'm really into decorating ceramic mugs right now. For Christmas I gave away some as gifts. I want to make so many, but I don't drink coffee. Having a plethora of mugs wouldn't really make sense for me. But, I do drink hot tea, so I can make some mugs for myself for that. I was at the Dollar Tree the other day and decided to get myself a mug. They only had white or black mugs, so I chose a black mug because I had a white oil-based sharpie. Before Pinterest, I never realized that a mug could be a mini blank canvas. I mean, how could you make this: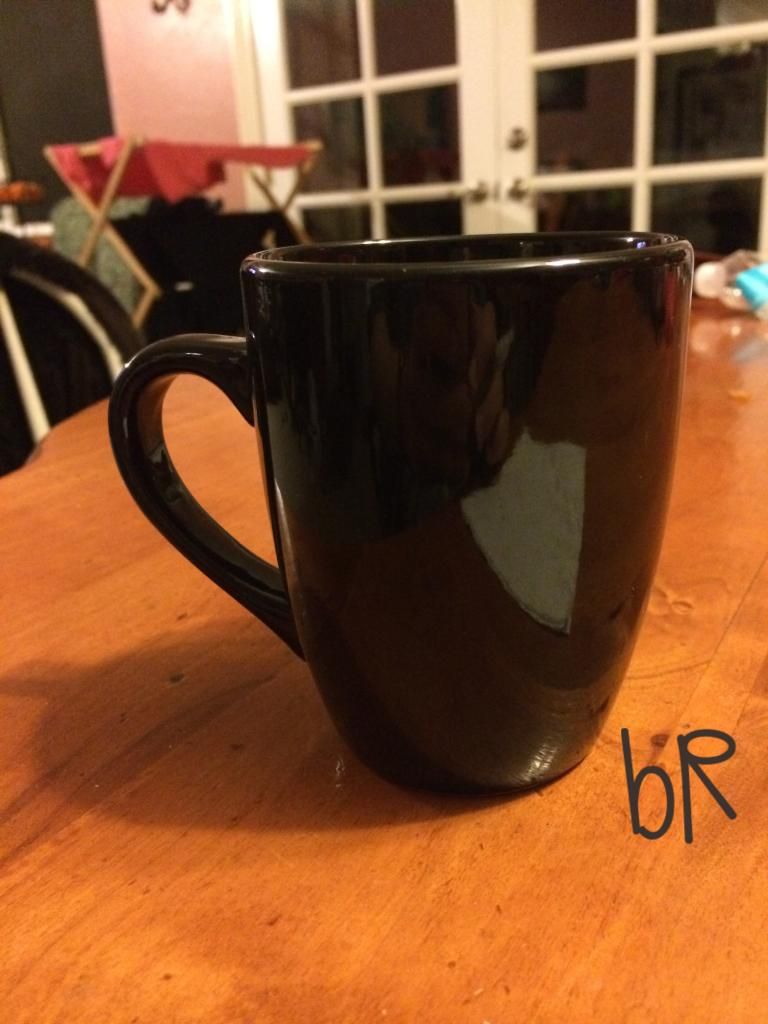 Into this:
It's AMAZING.
Okay, maybe I'm just a little strange and think it's amazing. I get kinda excited about creative things like this...
If you want to see how to make these mugs check this video out. All you need is a mug, an oil-based sharpie, an oven, and some creative ideas, and you're good to go.
Do you like to decorate mugs? What are some designs that you have come up with? Sound off/post links below!
bririnehart