Who Said Day Trips Weren't Fun?
On Sunday, we decided to take a day trip to Morro Bay. Our trip started out like this:
The drive to the coast was quite peaceful. The skies had big white puffy clouds, the roads weren't very congested... It was great.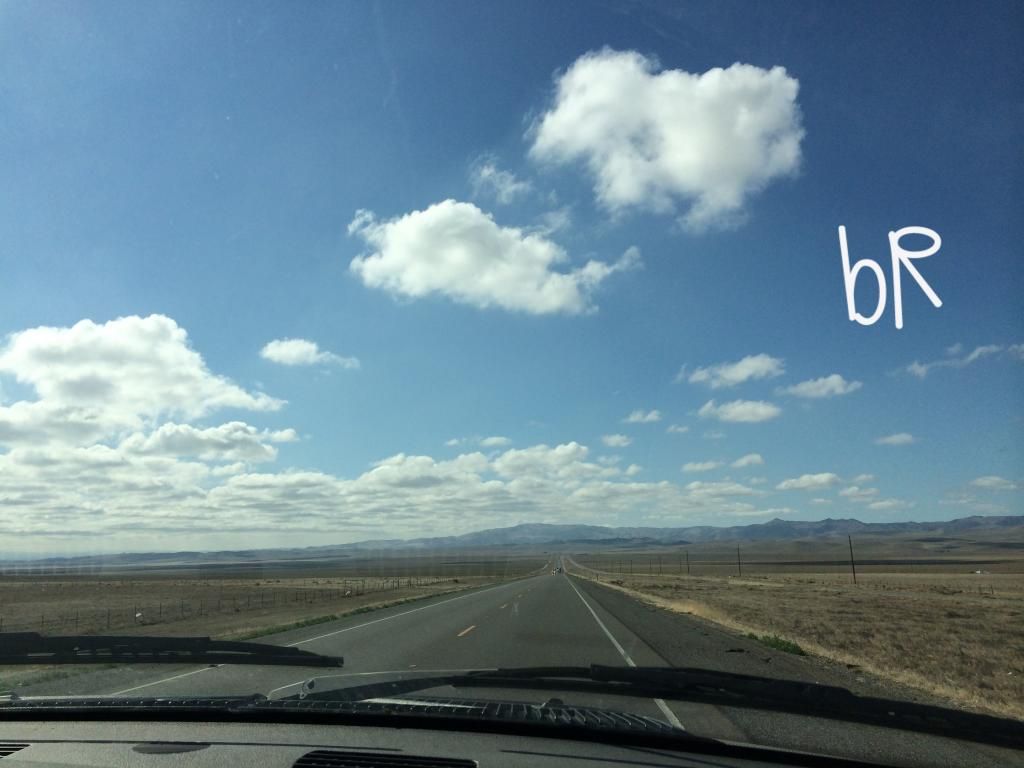 Once we hit the 101, we decided to make a "pit stop" in Cambria. We wanted to check out downtown Cambria, but couldn't find a parking spot. I guess everyone wanted to go to downtown Cambria. We decided to go to the tide pools instead. The tide pools were a little disappointing. There were hardly any sea life in the pools. We ended up finding some mini crabs and sea anemones, but not much else. I remember when I was younger there were always cool things in the pools. Although the pools didn't offer much, the ocean did.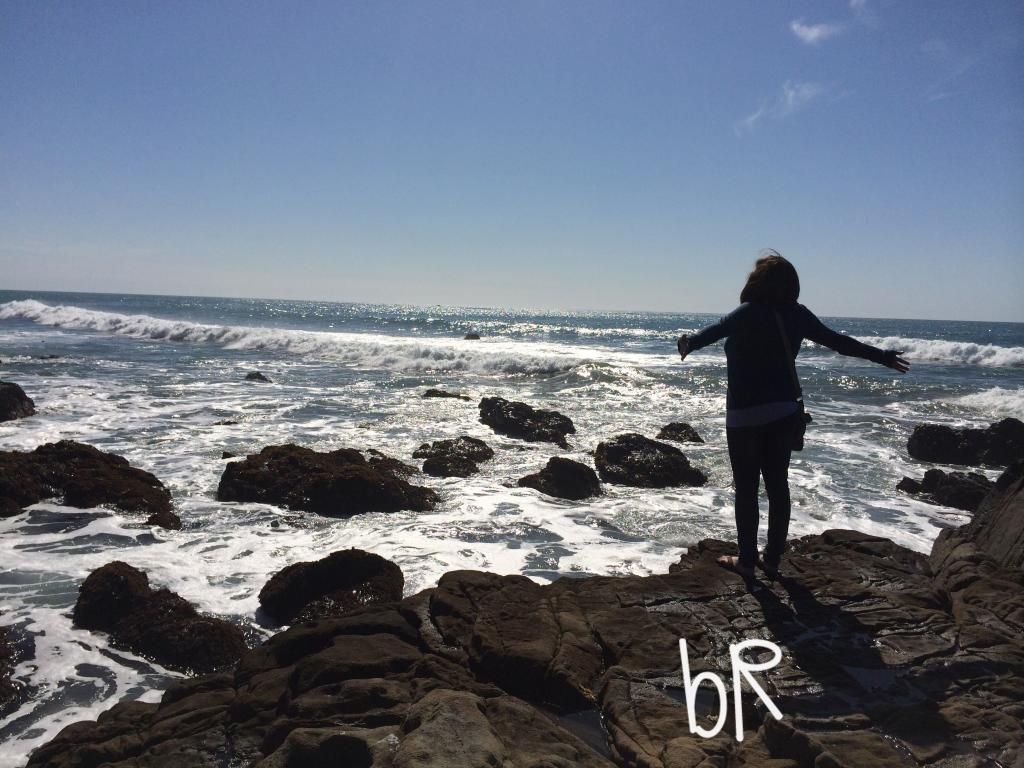 The ocean looked beautiful as it shimmered in the sun. Gigantic waves crashed against the rocks.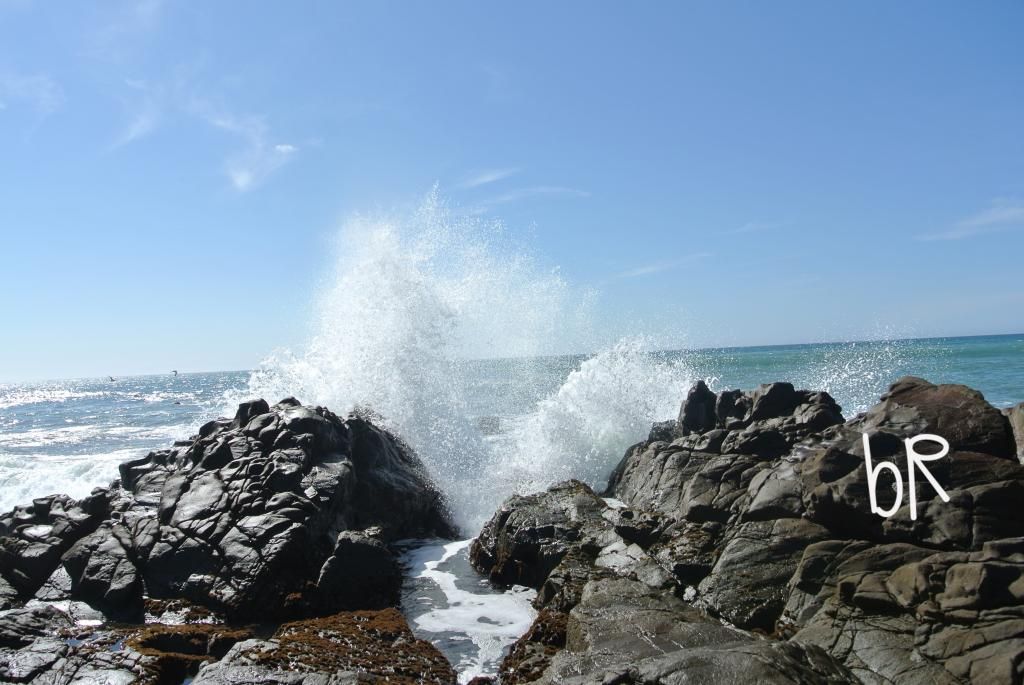 The coastal breeze was blowing. It was fantastic. After soaking up the sun and salt air, we decided to get back in the truck and head to Morro Bay.
The drive over was beautiful. The scenic route following the ocean is one of the best views ever.
We arrived to an overly crowded Morro Bay.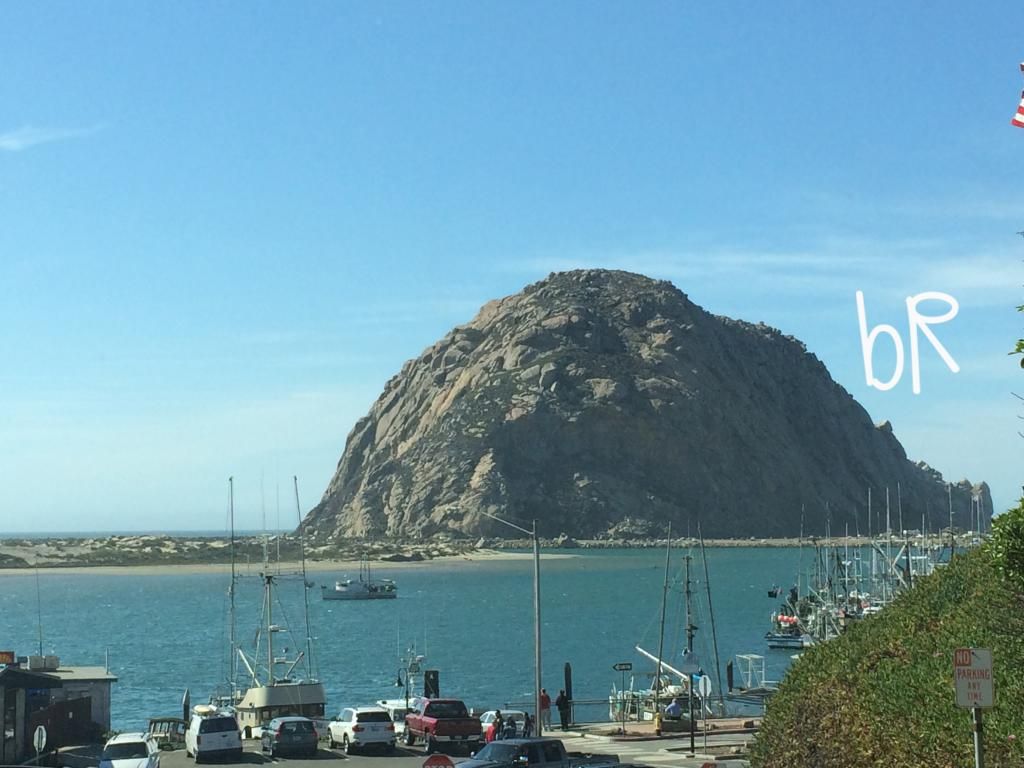 We eventually found a spot and headed over to our new favorite spot to eat, The Great American Fish Company. The food was delicious, as always. I this restaurant, if you have the opportunity to have a window seat, get a great view of Morro Rock and the boats. It's a great view to look at while you sit and eat. After chowing down on some grub, we headed out for a walk on the beach.
Once we were near the ocean, the wind picked up. By the end of our walk, we all had some wind blown hair goin' on.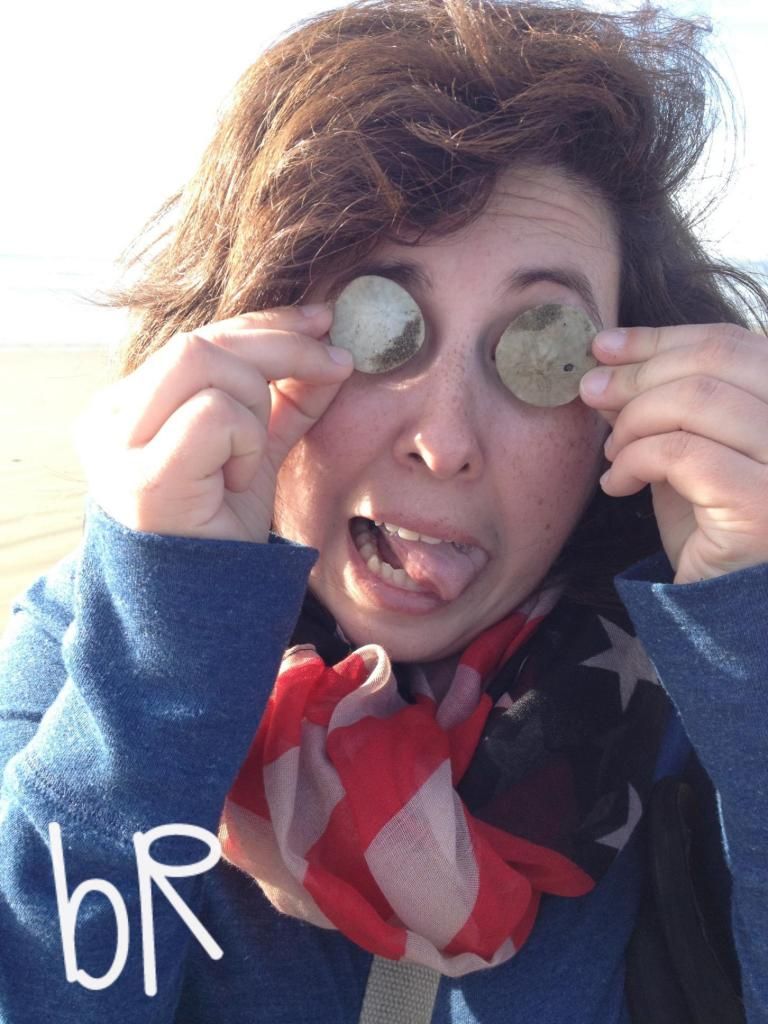 After our walk, we headed back to the truck and headed home.
It was a fun day filled with laughter, good times, sun, ocean breeze, and wind blown hair.
bririnehart