I have been in the mood to paint lately, so once tax season was over and I got caught up on my picture editing, I decided to take some time to paint. I pulled out a canvas, dusted off my paints, and set it up. Then I stared.
I just stared at my canvas. I didn't know what I wanted to do. So, I thought about it and decided to do a painting to the song Compass by Lady Antebellum. As in a previous post, I have said that I am in love with song. Kind of obsessed really.
I decided to listen to the song over and over, but over the course of listening to it, I ended up focusing on this lyric: So let your heart, sweet heart Be your compass when you're lost And you should follow it Wherever it may go I just began painting, got a little messy and ended up with this: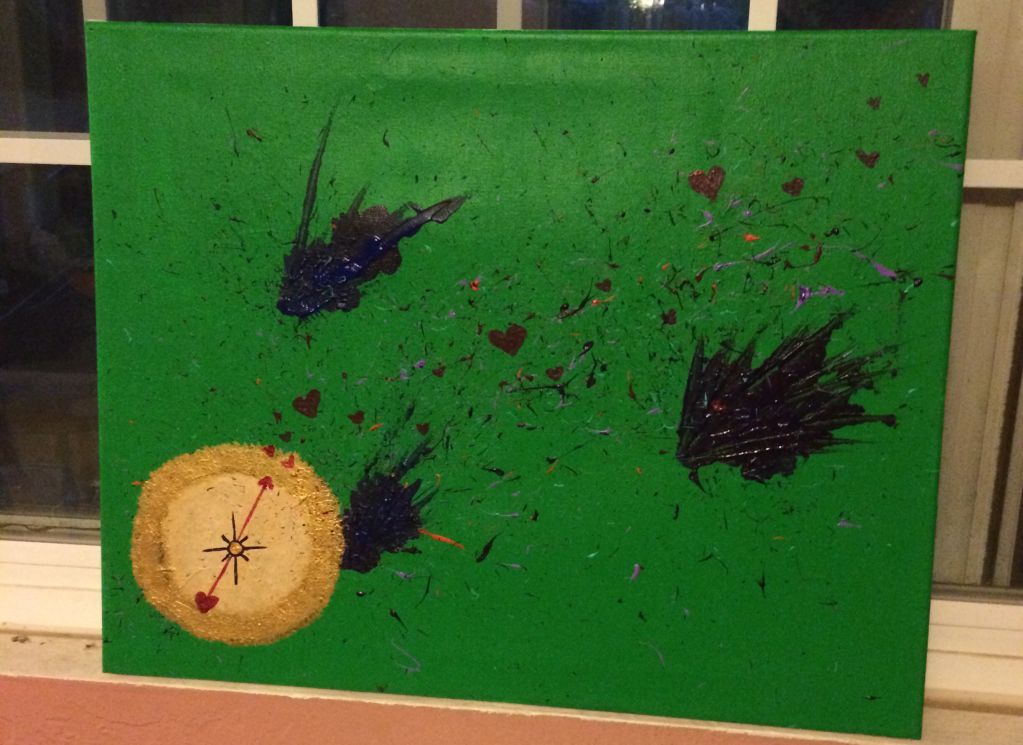 What do you think of my latest piece?
bririnehart