After my amazing second box, I was super excited to get this box. I couldn't wait to see what was in store for me. Unfortunately, this box was more of a 'bum' box for me. I did not like the clothes picked out for me as much. I didn't like the prints or the way they fit me. I was a little disappointed with this box. I received this time around I received three shirts, a dress and a tote bag.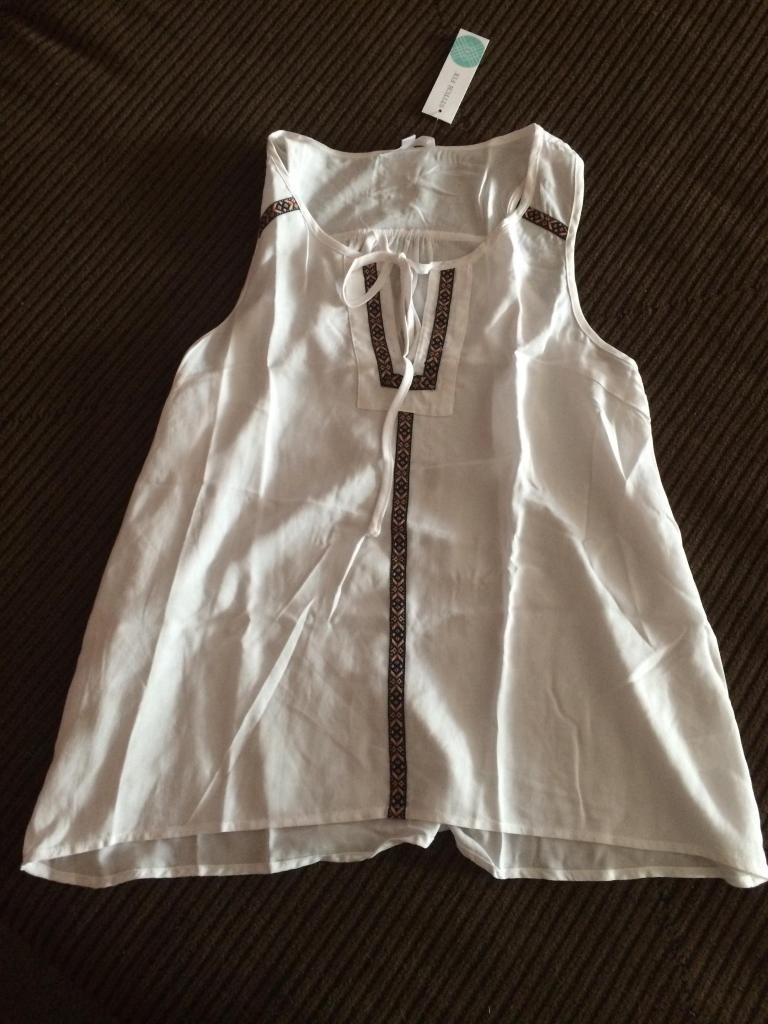 The clothes just didn't fit as well.. I only kept the tote bag this time. It was quite cute annnnd I couldn't let my $20 styling fee go to waste. The tote has actually become very handy since I have bought it. I love it.
I can't wait until my next box comes so I can see what goodies await me next!
bririnehart