Sundown Heaven Town 2014May 8, 2014 Savemart Center Fresno, California 7:00 PM
Florida-Georgia Line Kip Moore Cassadee Pope
Fresno was the first night of the Sundown Heaven Town tour for Tim McGraw. I was surprised. I had never been to an opening night of a tour before. I've been to the middle, almost the end, and the end of a tour before, but never the first. It was quite exciting. This was also the first time I was seeing Tim McGraw so I was ecstatic. I ended up deciding to go last minute when I scored some tickets for a great price. Another great last minute decision to go to a concert was a success.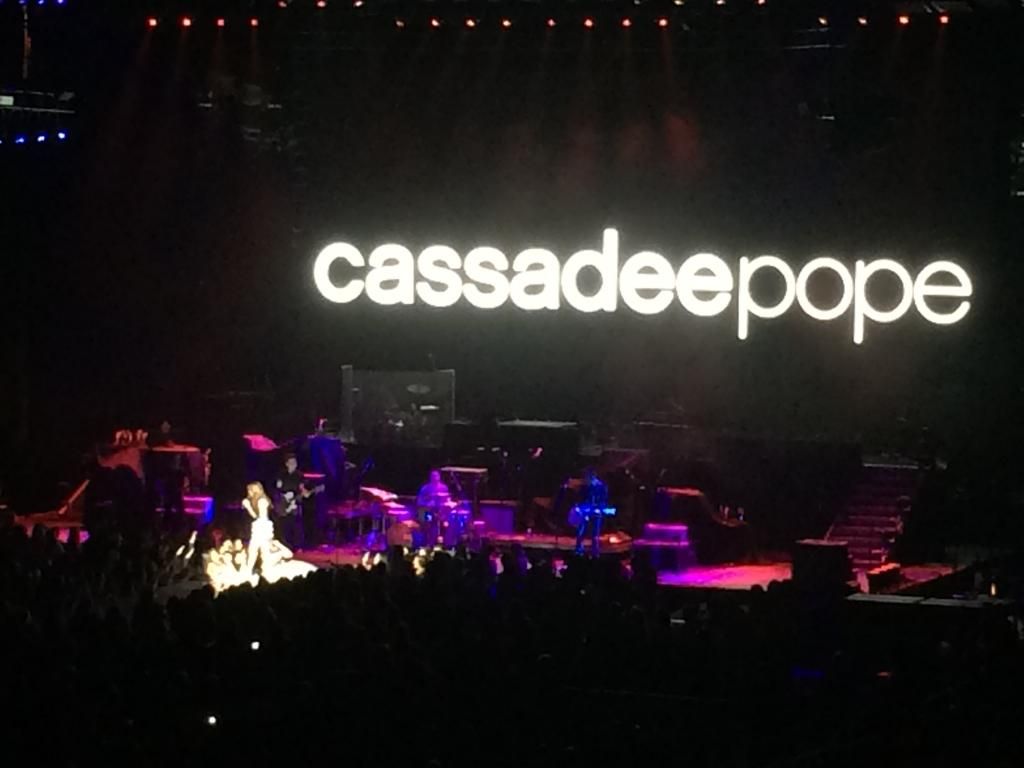 Cassadee Pope kicked off the show. She started a bit earlier, so I missed most of her set, but she sounded amazing. I was very impressed. I can definitely see why she won The Voice. From what I heard of her set, she sang her newest song, covered Happy by Pharrell, and ended her set with Wasting All These Tears.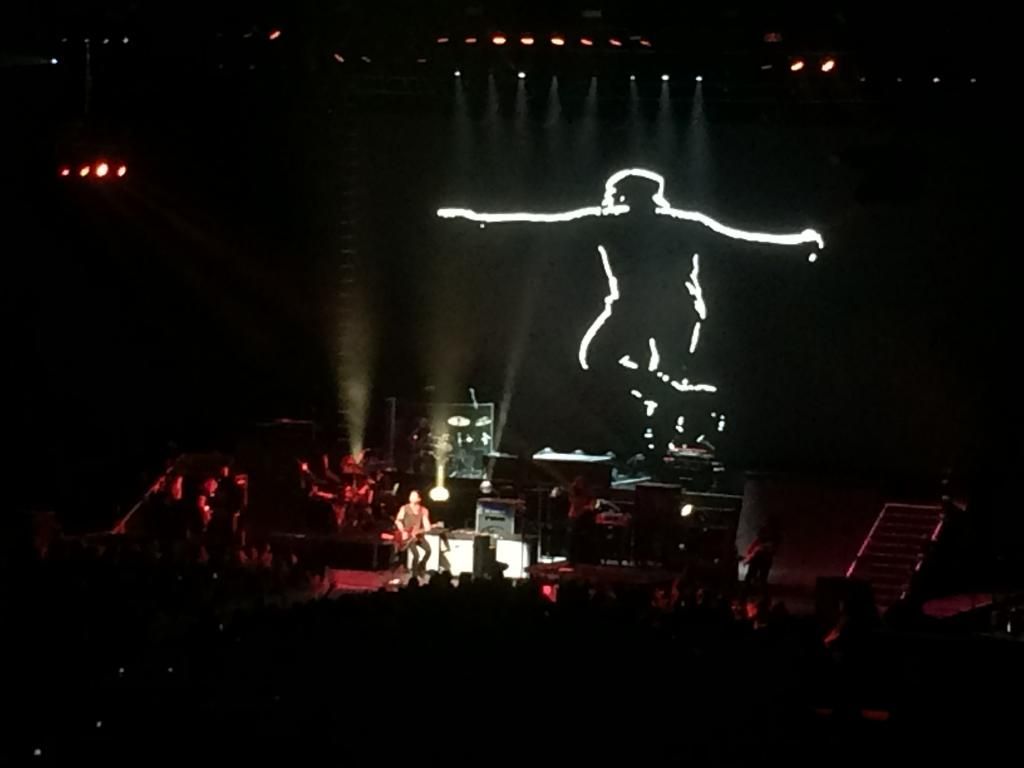 Kip Moore had a great set as well. I only knew three of his songs, but I enjoyed the other songs. He was hilarious when he was making fun of some fans for taking selfies. I was laughing so hard. He also liked to dance. He definitely had a fun set. He ended his set by singing Somethin' 'Bout a Truck. Perfect ending right therrre.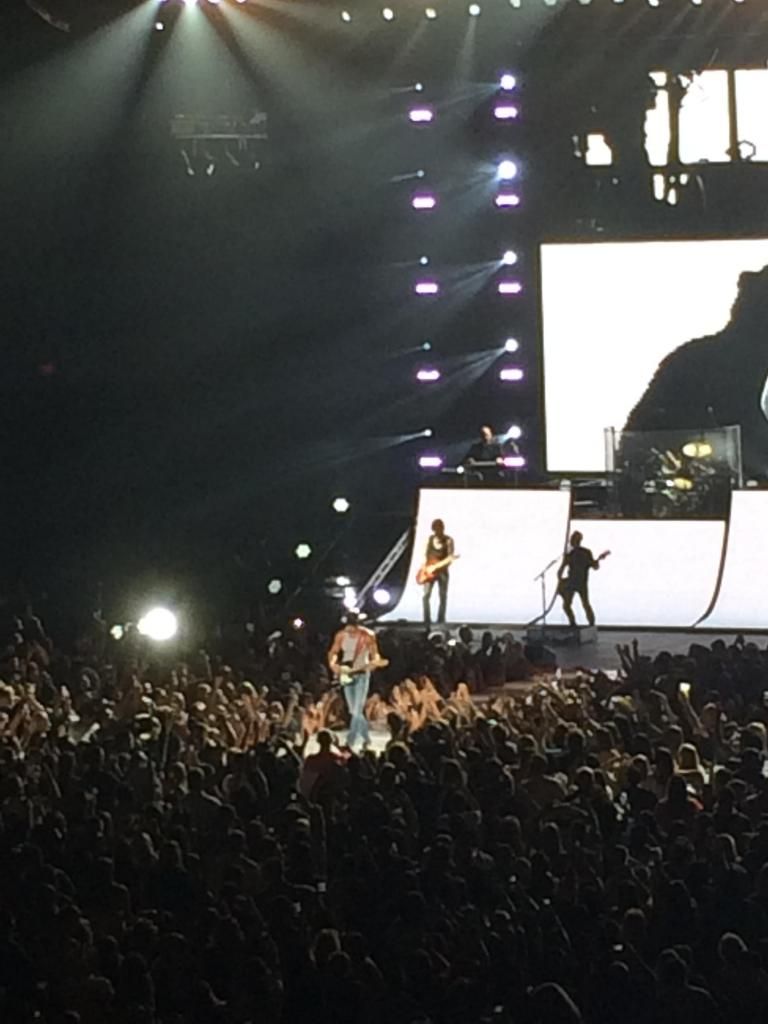 I was so excited when Tim McGraw came out to play. I had never seen him before, besides on TV - but does that really count!? He performed a multitude of hits, including old and new and everything in between. I really enjoyed his set. The only song I was bummed that he did not sing was Don't Take the Girl. That is my all-time favorite Tim McGraw song. But he has so many hits, its hard to decide what to pick, I'm sure. He did, however, sing some of my other favorite old songs. Such as: Indian Outlaw, Something Like That, I Like It, I Love It, Down on the Farm, Just to See You Smile, Please Remember Me, Where the Green Grass Grows, and much more. It was a fantastic evening. He even told some fans that he would kick them out if he didn't settle down. We pretty much missed the whole first chorus of Southern Girl, buuuut, he had to do what he had to do. I really liked the way that he introduced his band. It wasn't the normal introductions. He was like a Southern Gospel Preacher man. It was pretty awesome. I have never heard a band introduced like that. I also loved the fact that for a few of his songs, he wouldn't sing the chorus at all, he would just let the audience sing it. If you just stopped and listened, you could hear the whole entire crowd singing back to him. Usually artists do this for a couple bars, but it was the full on chorus. And not just one chorus - but every chorus for the song. It was ah.mah.ziiiing. For his encore, I was a bit confused. At first I thought it was an encore, but he kept on singing, so I decided that maybe it wasn't an encore. But after he finished his five song set, the lights came back on. I've never been to a show where there was a five song encore, so that was great! Overall, he put on an awesome show and I am so glad I decided to go - even if it was last minute.
Setlist: One of Those Nights Real Good Man I Like It, I Love It Red Ragtop Mexicoma Down on the Farm Southern Girl Just to See You Smile Better Than I Used to Be That Girl Please Remember Me Back When Keep on Truckin' Meanwhile Back at Mama's You Are So Beautiful The View Highway Don't Care City Lights Where the Green Grass Grows Southern Voice Two Lanes of Freedom Indian Outlaw Encore: The Cowboy in Me Truck Yeah Something Like That Felt Good on My Lips Live Like You Were Dying
To view more pictures, check out my flickr page.
bririnehart