I've been wanting to do a painting where you paint the background, put stickers over the top then paint over your background and stickers, then pull the stickers off to reveal a pop of background from where the stickers were. Well, I finally did it. I finally bought some stickers, and sat down and did this project. Originally, when I thought of doing this, I wanted to use the saying: You can take the girl out of the country, but you can't take the country out of the girl. Unfortunately, stickers are pricey, which means I would have to buy multiple packs just to use certain letters. I'm on a budget, so, I decided to switch my quote up. I decided to just use Country Girl. Boom. Only one pack of stickers needed.
I knew that I wanted a camo background, so I pulled out my green, brown, bronze, and gold colors, along with black and white to mix and get different tones. After mixing, I decided to pick one color and spread it all over the canvas, then I gradually added more colors while it was wet. When the paint is all wet, it mixes together quite nicely. I let my background dry overnight since I had started in the evening.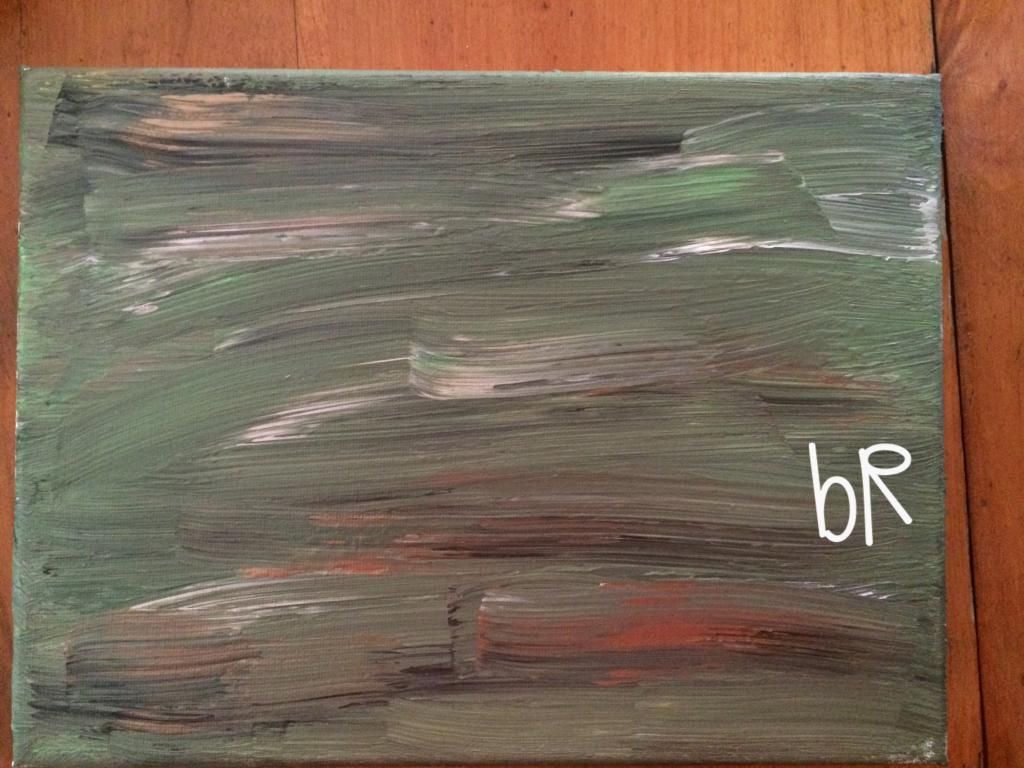 The next day, I checked my paint and decided that it was dry and pulled out my stickers. I picked out the letters I needed to use and laid them out on the canvas. After I figured out how I wanted them to look, I flattened out the stickers and chose my top color that I wanted to use. I decided to go with black and painted over everything. After covering the canvas with paint, I let it dry.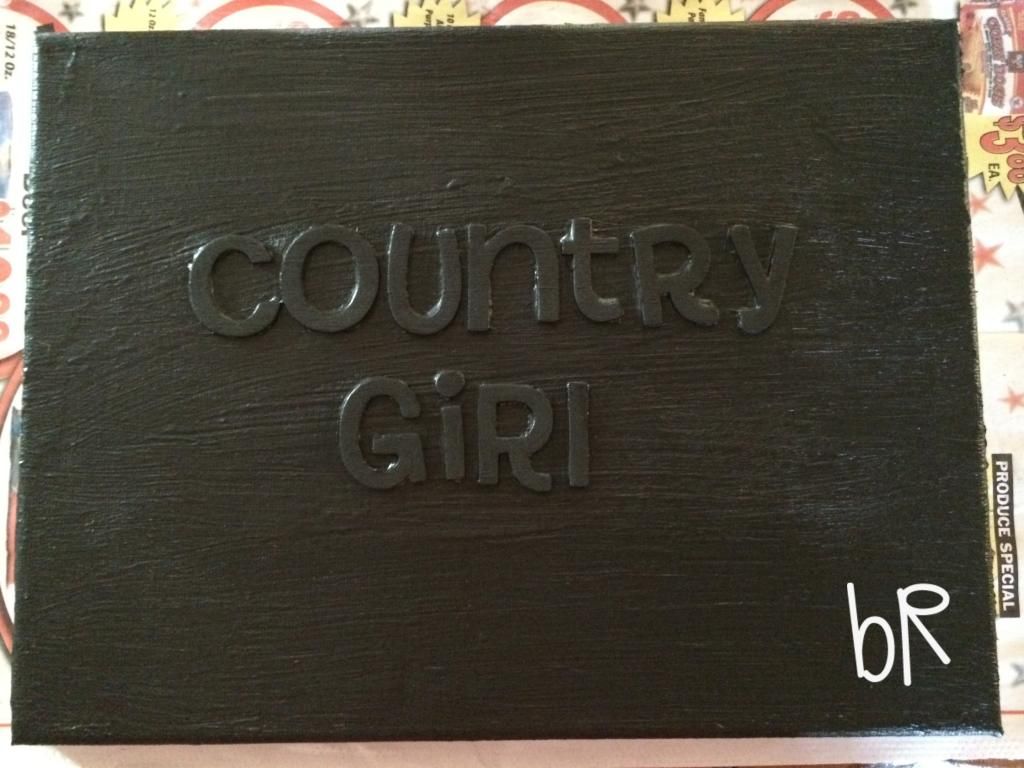 After the paint was completely dry, I pulled off my letters to expose the background. It came out to look really nice. I was very happy with my little experimental project.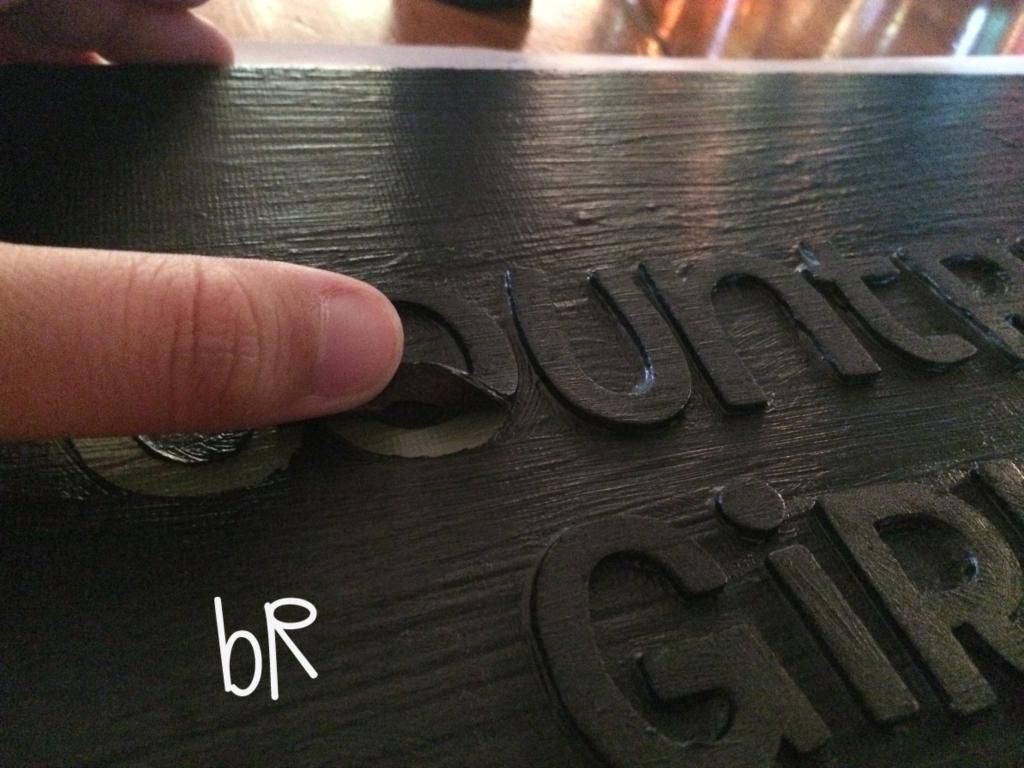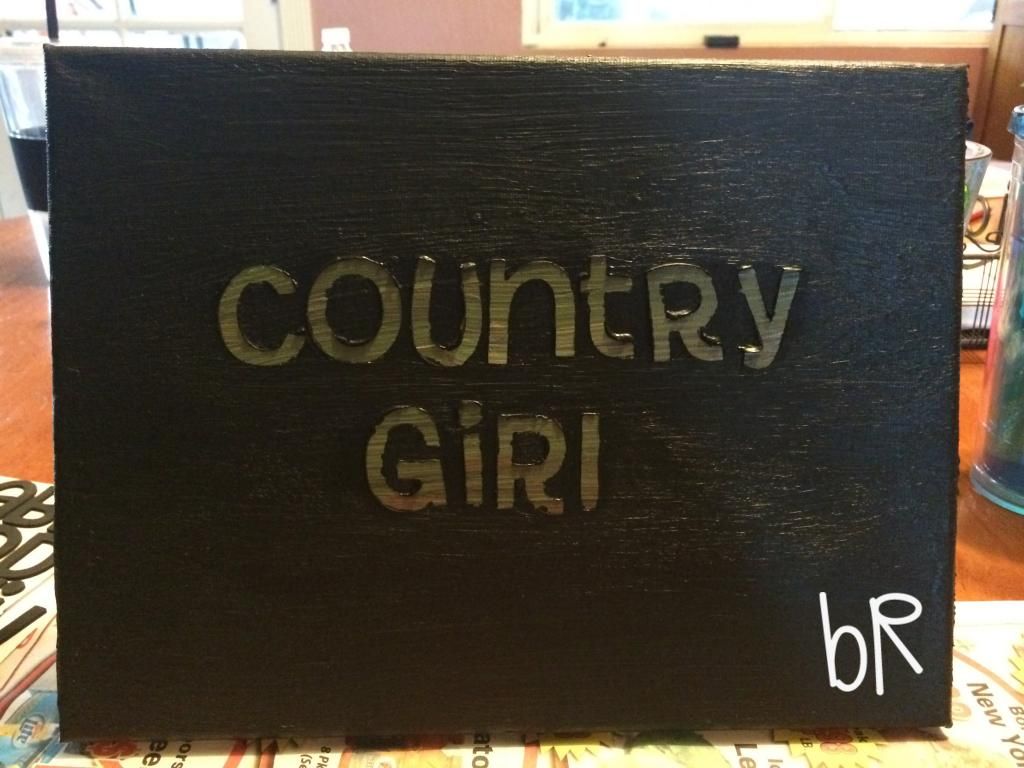 bririnehart