It's that time of month again where my Stitch Fix box has arrived! Yay! I am so excited that it has come. Seriously, seeing this box waiting on the table when you come in:
It's just.. pure joy. Or like I said in a previous post - it's Christmas EVERY MONTH. You're just treating yourself..
Anyways, this month, I received a tote bag, two shirts, a pair of pants and a maxi dress. Everything looked sooo cute and adorable. Everything that I would want in my closet.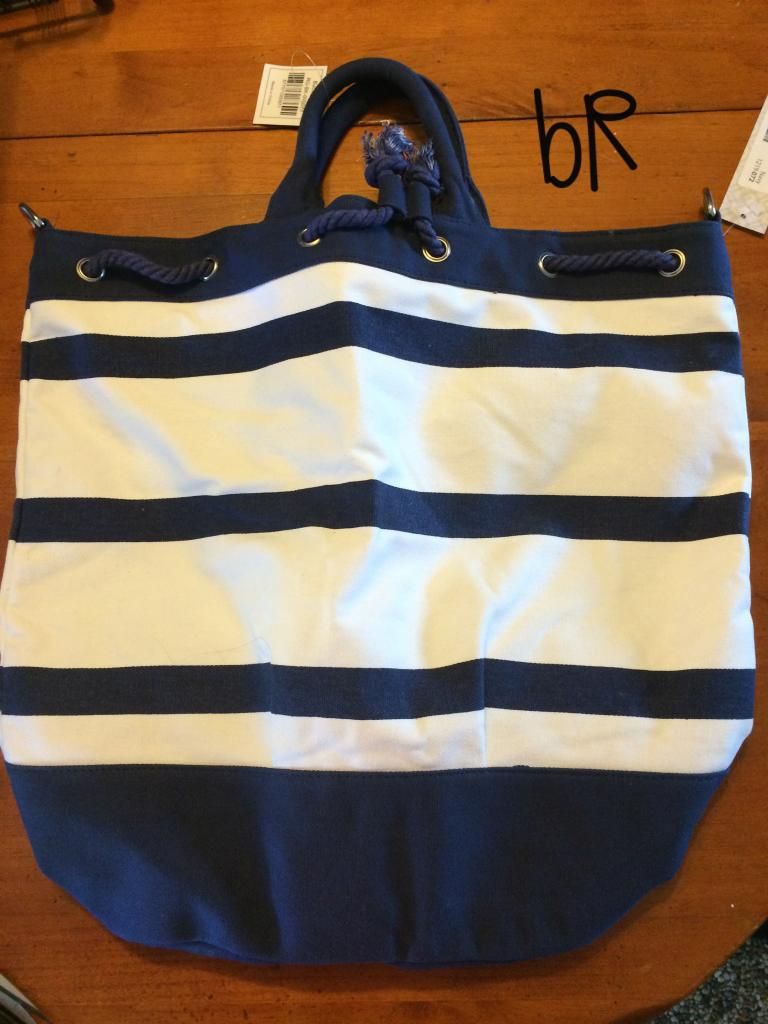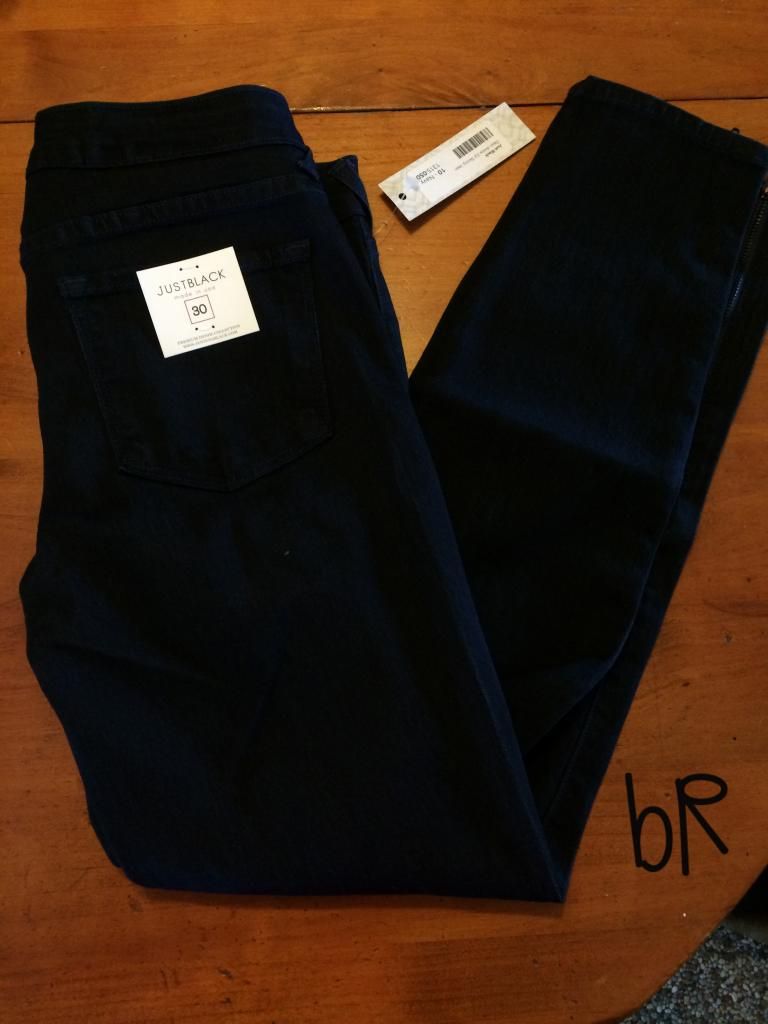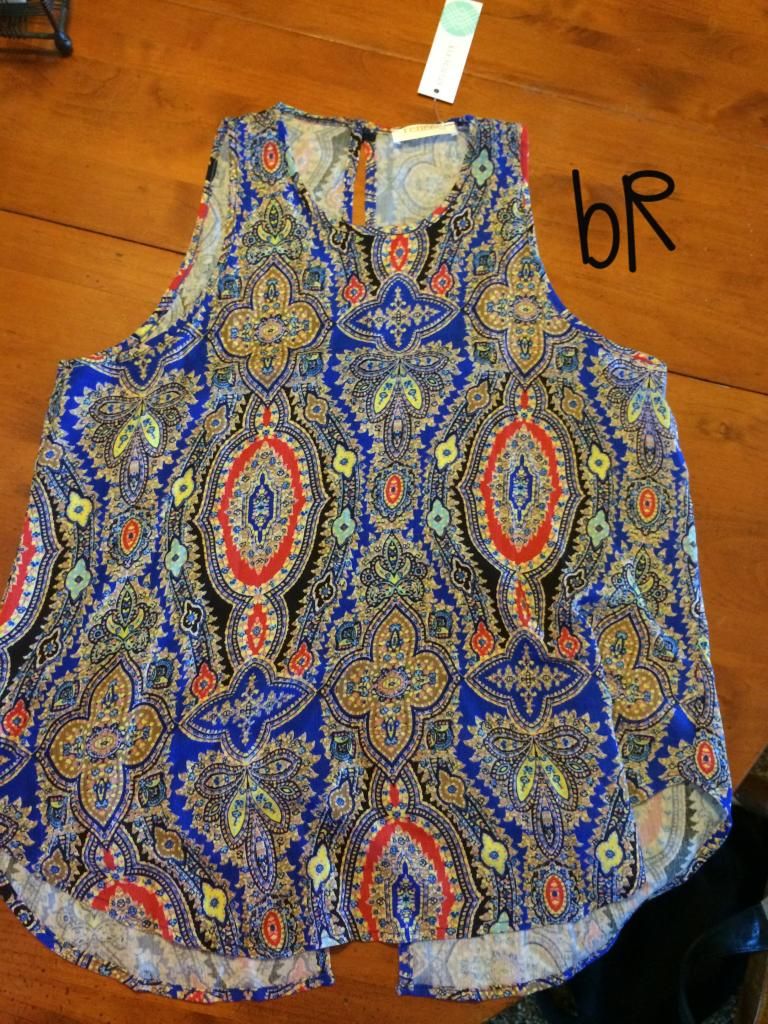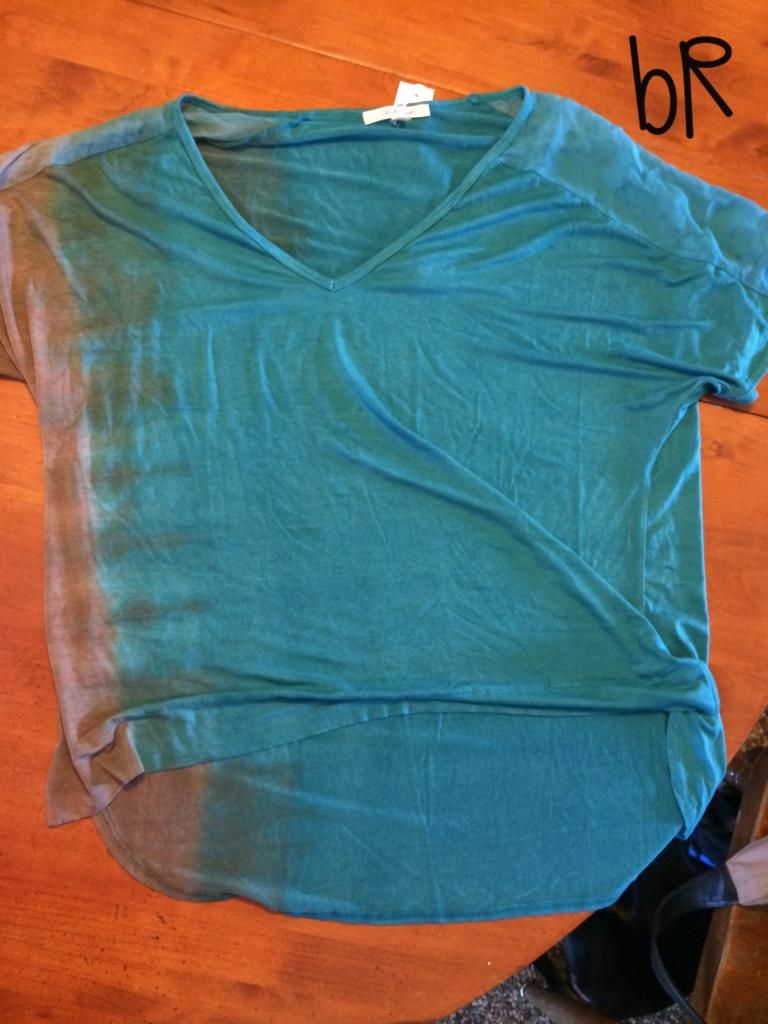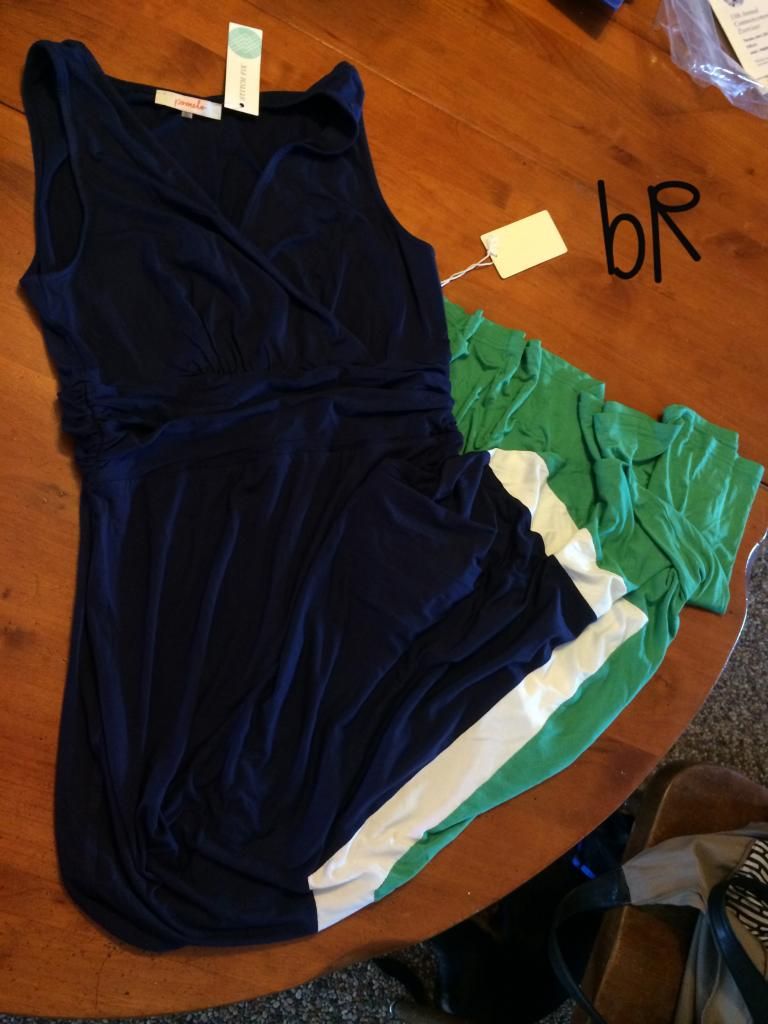 See, all cute right!? Now, the real test is trying everything on and seeing if it all fits and I love it on as much as I do when I pulled it out of the box. As soon as I put on the jeans, I fell in love. They were so comfy, and they fit me really well. I have a hard time finding jeans because I have shorter legs, so they are usually long, or they're a little baggy on me because my legs are small. Always have been. So, when I find a good pair of jeans, I'm usually buying them! I knew right away that I was going to love the tie dye shirt. It looked like a me shirt. After I tried it on, I knew it would be a keeper.
Excuse the dog in the background, apparently he wanted to be in the little photo shoot as well.
Originally, I wasn't too crazy about the pattern of the sleeveless shirt, but I figured why not step out of the box and try it on anyways? So, I did and loved it. It fit nicely, and would be a good shirt to wear to work or for a night out.
The maxi dress looked really cute when I pulled it out. I liked the colors - I have a tendency to gravitate toward blues and greens; the cooler colors are generally my favorite. Once I tried it on, it was super comfy, buuuuut I didn't like the way that it clung to my stomach area. It wasn't flattering in that regard, so I decided that it was not a keeper. I then had to decide if I wanted to keep the tote or not. I decided not to because after looking at other totes that I have already, they were pretty similar. After sleeping on it, I decided to send back my dress and tote and keep my shirts and pants. I just loved them too much to part with them.
Also, I really love that they send these cards with the box - so if I want fun ways to pair my clothes with things, I have some ideas:
Overall, I got a pretty good box. I am quite happy with it and can't wait for my next one! If you want to try Stitch Fix, send me an e-mail and I'll send you a link for you to sign up! With the referral link, I'll be able to get a credit. And once you sign up, you can refer your friends so you can get credit as well!
bririnehart