Hey Now, You're an Allstar
June 14, 2014Kings County Fair Hanford, California 8:00 PM
Smash Mouth
Smash Mouth came out to our little fair and performed for us. I wanted to go because it would be fun to go see a band that I liked back in my middle school days. I figured it would be fun to go to on a Saturday night.
I ended up going with my sister and neighbor and had a fun time. We started the concert by sitting in the stands, but a group of people ended up forming in front of the stage, so we decided to hang out by the front as well. I have to admit, I couldn't remember all of the Smash Mouth songs that were on the radio, but once they started playing, I began to remember the different songs. I knew that they would be saving I'm a Believer and Allstar until the end. We danced and rocked out to their set. The drummer had an awesome drum solo. I was very impressed. I really like the drums, so it was quite a treat to get that at a concert. After about an hour of playing, the boys wrapped up their set by playing I'm a Believer and Allstar. The crowd went wild for those songs.
I enjoyed the show, and was glad I went.
See more pictures here.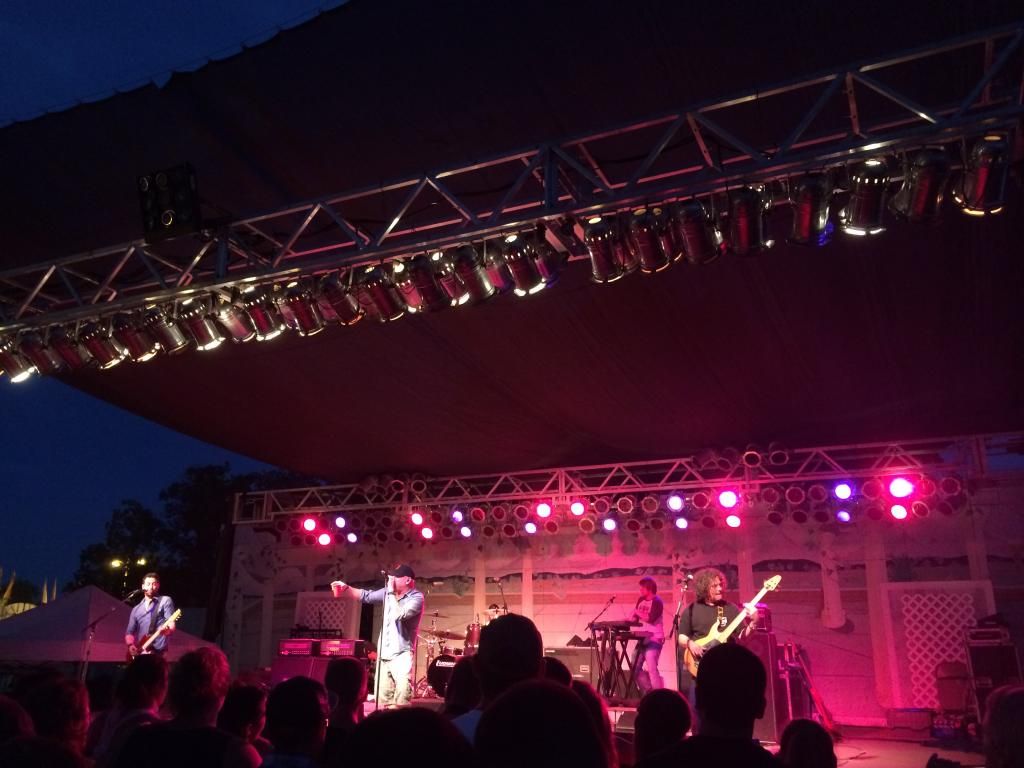 bririnehart