Guess what. IT'S THAT TIME OF MONTH AGAIN!! Christmas in a box has arriiiiived! I was super excited to get my box. I was ready to see what my stylist would be sending me this month.
This month I received: a dress with a belt,
jeans,
a t-shirt,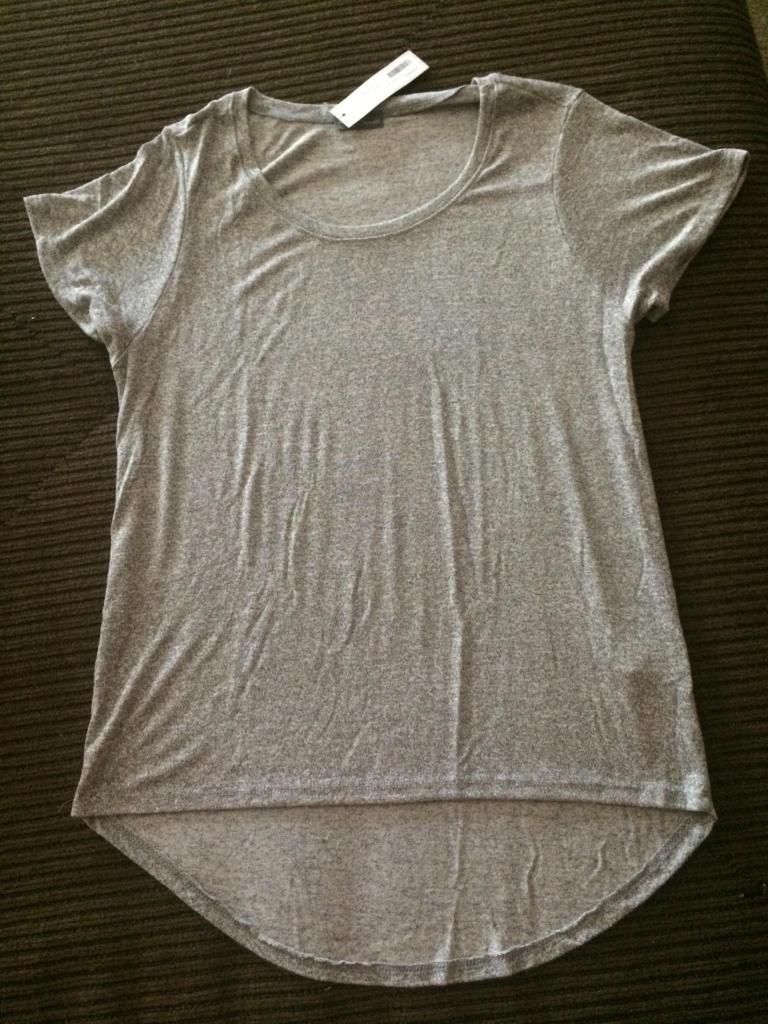 and two tanks.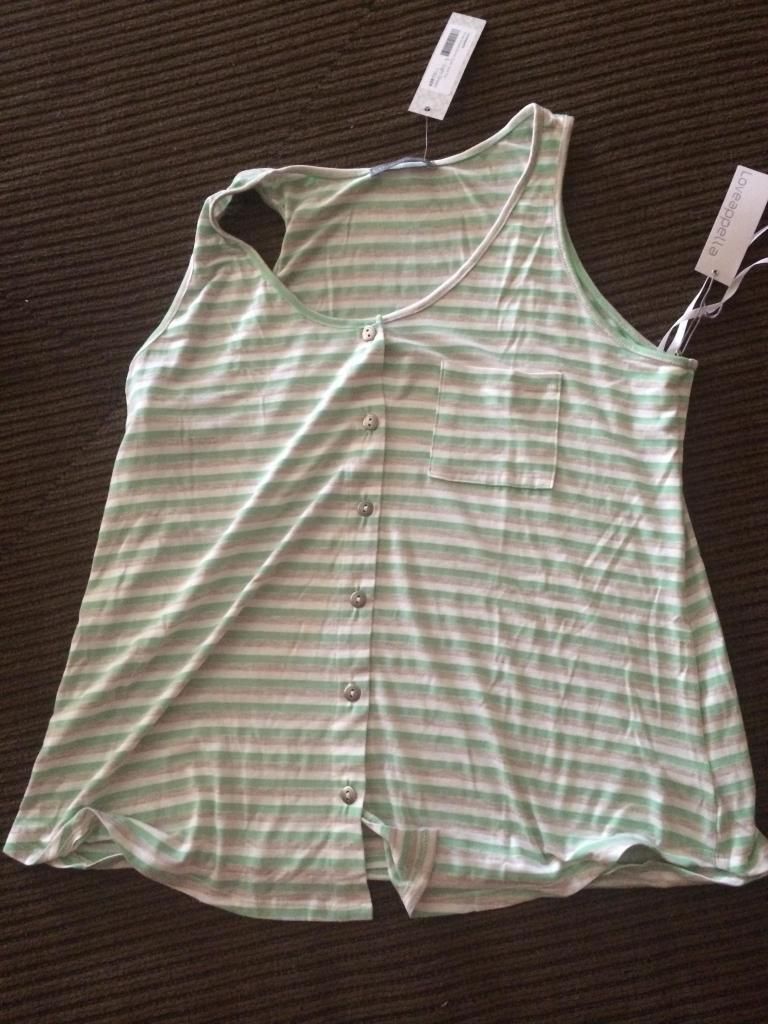 As I was pulling out all the items, my reaction was: "Ooooh, I like this." "Ahhhh! This is soooo adorable!!" "OH MY GOODNESS!!" I was VERY happy with my box. Now the real test, to me, is trying everything on. It might all look good when you're pulling it out, BUT, does it look good on??
So, the true test.. The grey shirt was my style of shirt. I loved it. It fit great on!
The patterned tank fit me very nicely as well: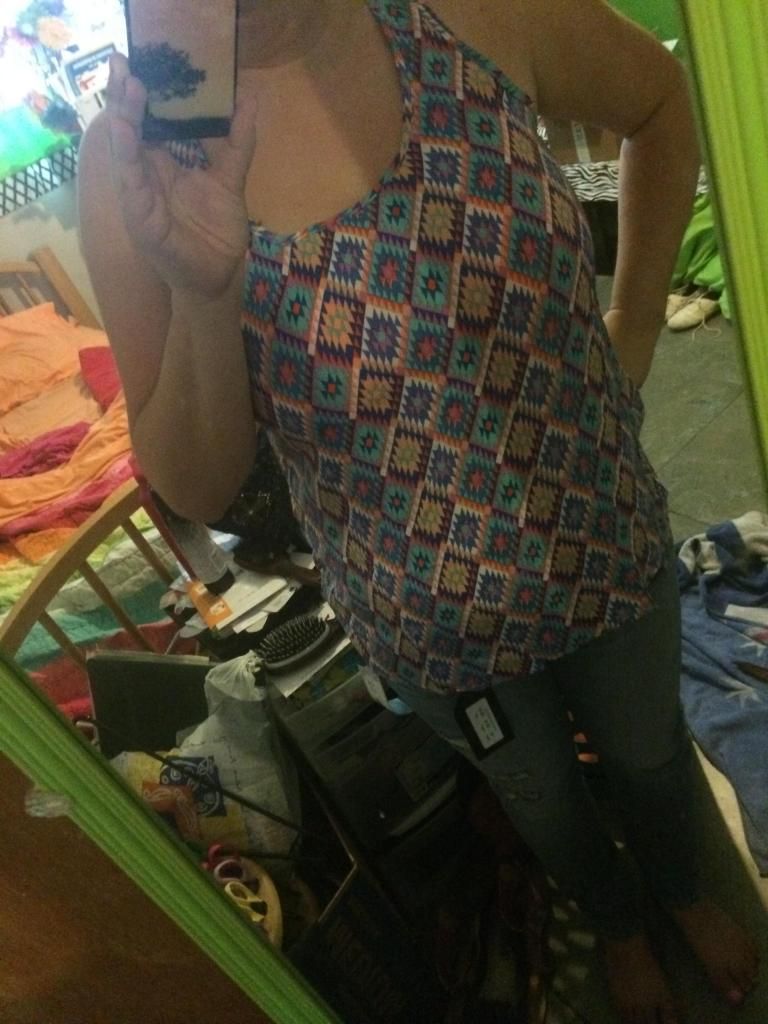 The striped button down tank was very comfortable and fit my body type well:
The jeans were a DREAM: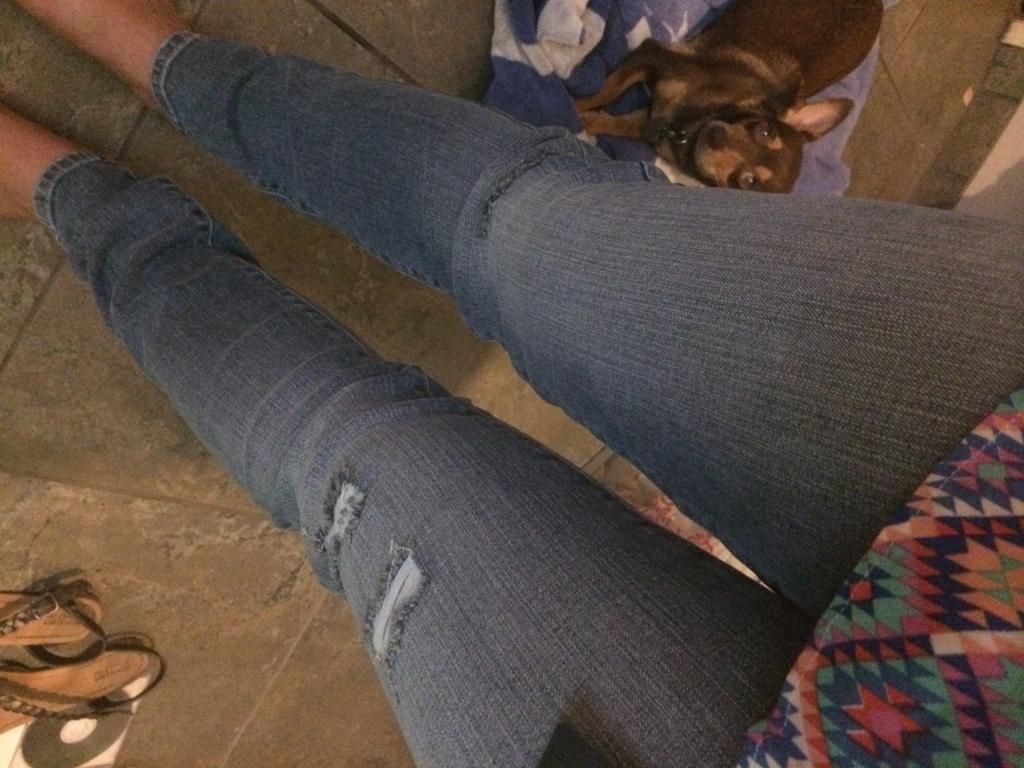 Excuse Miss Bella, she wouldn't leave my frame, and had to be in the picture as well! The dress, unfortunately didn't fit, it was too small, so there is no picture of that.
Now, the hardest part of them all: deciding what to keep. I really did love every piece that came in my box. I wanted to keep them all, unfortunately my budget would not allow me to keep them all. So, I had to decide what I really wanted. I decided to keep the jeans because they were super cute and finding jeans that fit me, not only around my hips, but also nicely on my legs is incredibly hard since I have short legs. Out of the shirts, I decided to keep the striped button down shirt. It was a HUGE decision trying to decide between the patterned and the striped, but the striped tank won. I just loved how airy and light weight that it was.
If you want to try out Stitch Fix, let me know! I'll give you a referral link that will give me a $25 credit when you join! I convinced my friend to try Stitch Fix and she is in LOVE with the company as well! She ends up buying at least one item [if not more] from the box every time. We agree that Stitch Fix is making us better dressers!
That's all for now - can't wait until my next box! :]
bririnehart